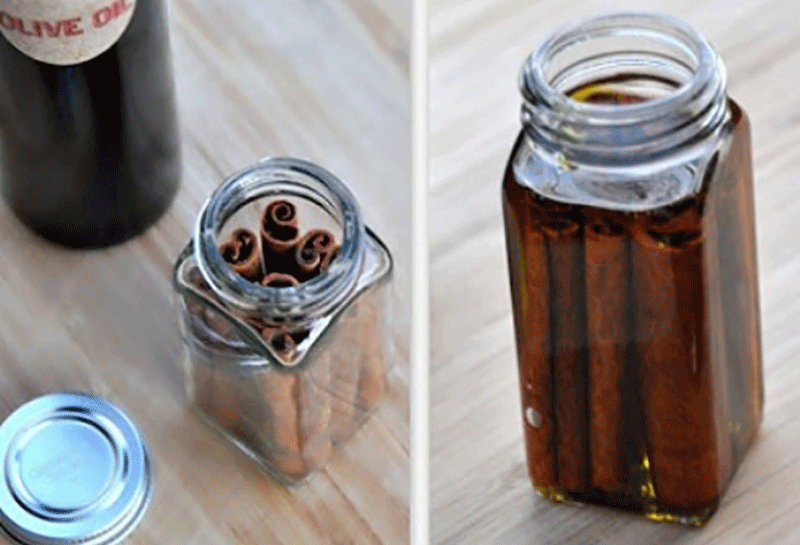 Cinnamon is one of the spices that should be part of your everyday diet. Studies reveal that it has many positive effects with a variety of diseases, such as diabetes, gastritis, as well as with increased cholesterol.
Fungal infections according to the National Institute for Health and Care Excellence in Britain, cinnamon contains ingredients that easily deal with fungal infections.
Diabetes cinnamon improves the level of glucose and lipids in patients with type 2 diabetes. (4)
Alzheimers disease scientists at the University of Tel Aviv found that cinnamon helps in the prevention of this disease. According to the study, the CEppt extract found in the cinnamons bark prevents the development of this disease. (5)
HIV an Indian study shows that cinnamon is effective with certain types of HIV. (7)
Multiple sclerosis according to a survey of the medical center at Rush University, cinnamon prevents the destructive process of multiple sclerosis. (6)
Reduces the negative effect of high calorie meals and helps you lose weight cinnamon reduces the negative effects that occur after eating food which is high in calories and fat. (3)
Super Spice Against Cancer Cinnamon Increases Survival of Melanoma >130% in Vivo: Cinnamon is emerging as a super-spice against cancer. In this study, a water extract of cinnamon (Cinnamomum cassia) was shown to inhibit mouse melanoma cells by 68% in vitro after 72 hours of treatment. When given the same extract, mice with melanoma (B16F10) saw their tumors grow 66% slower compared to untreated mice. Most importantly: after 30 days only 30% of untreated mice survived, while 71% of mice treated with cinnamon were still alive an increase in the survival rate of 136%. Cinnamon has been used by mankind for thousands of years both as a spice and in traditional medicine. Current research is now putting science behind cinnamons role as a natural anti-viral, anti-bacterial, blood sugar and cholesterol regulator, and possible help for arthritis and Alzheimers. This super-spice is currently being used in five ongoing clinical trials related to obesity control, blood sugar control for diabetes and alleviating polycystic ovary syndrome, but so far no trials have been started yet on cancer. The trials are using doses such as 1 gram daily of cinnamon extract (in a product called Cinnulin PF) to lower blood sugar in pre-diabetics, 1.5 grams daily of a water extract for polycystic ovary syndrome and ranging from 3 grams of ground cinnamon to 9 grams of extract (both mixed with oatmeal) in a trial to measure bioavailability. (1 and 2 )

Cinnamon oil for everyday use
Homemade, cinnamon oil can be used both internally and externally. It has antiseptic, antibiotic, analgetic and aphrodisiac properties, and it can be prepared very easily.
Youll need 5-6 cinnamon sticks, a glass jar and olive oil. Place the cinnamon sticks in a jar and fill with olive oil. Then close it tightly and leave it at room temperature for 3 weeks. Occasionally shake the jar. After 3 weeks, strain the liquid through gauze and put it in a dark bottle. You can add the oil to desserts or you can consume a teaspoon of it every morning. It is recommended to be used within one month.
source
http://www.foodproductdesign.com/news/2011/06/cinnamon-may-slow-ms-progression.aspx
http://www.ncbi.nlm.nih.gov/pubmed/20653974
http://www.ncbi.nlm.nih.gov/pubmed?Db=pubmed&Cmd=ShowDetailView&TermToSearch=17556692&ordinalpos=1&itool=EntrezSystem2.PEntrez.Pubmed.Pubmed_ResultsPanel.Pubmed_RVDocSum
http://www.ncbi.nlm.nih.gov/pubmed/23531502
http://www.ncbi.nlm.nih.gov/pubmed?Db=pubmed&Cmd=ShowDetailView&TermToSearch=17556692&ordinalpos=1&itool=EntrezSystem2.PEntrez.Pubmed.Pubmed_ResultsPanel.Pubmed_RVDocSum
http://www.ncbi.nlm.nih.gov/pubmed/19641233
http://www.med.nyu.edu/content?ChunkIID=21672
Original Source: Complete Health and Happiness
Source
http://livingtraditionally.com/